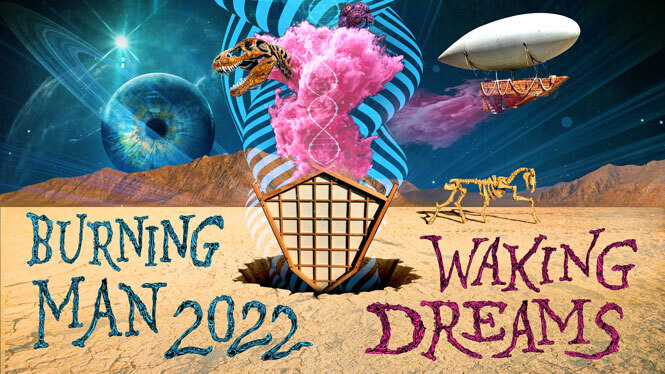 With Burning Man 2022 just weeks away, it may be starting to feel like you don't have all your things together. 😣😆 But fortunately, we've got that festival inspo for those veteran goers and newbie friend burners 🎋❤️‍🔥. We've compiled a list of 25+ essential Burning Man packing items – for those who are feeling last minute or need a quick list! 📝
These burner approved essentials and pro tips ✔️ will help you survive Black Rock City, known as the playa desert, made of fine alkali dust. We've selected playa camping and music gear that can be easily found on Amazon, to help you as you prepare to live in the desert. 🏜🌅☀️🔆
At no cost to you, and as a brand new startup blog, when you buy through affiliate links on our site, we may earn a commission.
And upon entering the gates ~ be sure to catch the 10 Burning Man Principles 🙌 and have an amazing journey to the burn! 🔥 See you there and fuckyerburnnnnn!!
)'(😝)'(
---
25+ Essentials Camping Guide for Burning Man – Playa Ready Gear
1. Clothing and Camp Gear Bins
To keep your items as tidy from the fine playa dust, consider sturdy bins with lids and utilize various bin sizes to store all your clothes, outfits, accessories, loose items, and living essentials.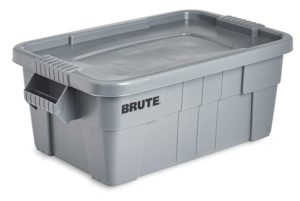 WHERE TO GET IT: Rubbermaid Commercial BRUTE Tote Storage Bin with Lid, 14-Gallon, Gray
2. Bottles and Drinking Cups
As you trek around the playa, you may encounter generous drinks or treats along your path – be sure to carry an extra cup or leak-proof bottle that can keep your liquids cool or warm.

WHERE TO GET IT: CamelBak Hot Cap Travel Mug, Insulated Stainless Steel, Perfect for Taking Coffee or Tea on The go – Leak-Proof
3. Food, Plate, Bowls, Utensils Set
Bring a camping dining and utensil set. A combo kit can be easily used and stowed away, so it's light on your load. Collapsible pieces also help with space saving.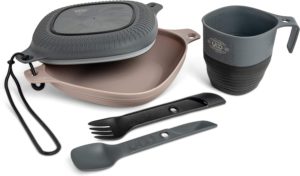 WHERE TO GET IT: UCO 6-Piece Camping Mess Kit with Bowl, Plate, Camp Cup, and Switch Spork Utensil Set
4. Bike Lock & Security
View your bicycle as your vehicle with pedals, and protect those oopsie nights where a wrong bike could be accidentally taken. Our preference is a combo lock (comes in multiple colors!), with ease of getting the bike ready to go!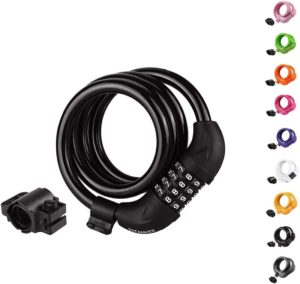 WHERE TO GET IT: Titanker Bike Lock, Bike Locks Cable 4 Feet Coiled Secure Resettable Combination Bike Cable Lock with Mounting Bracket, 1/2 Inch Diameter
5. Bike Frame and Spoke Lights
Stay lit 💡 (literally and figuratively!) while out in the dark playa desert – it's important to have lights on you AND your trusted bike. Deck it out with some awesome LED lights, with a double pack so it fits around the bike's frame.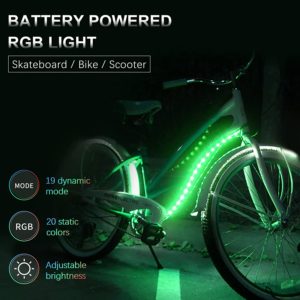 WHERE TO GET IT: DANCRA Bike Lights LED Bicycle Frame Light for Night Riding, 2.62ft×2 Waterproof Strip Light Battery Powered with RGB Color, Bright Decoration Lights for Scooter,Trike,Bike Lighting Accessories
To opt-for easy attachable colors for your wheels, try adding spoke lights.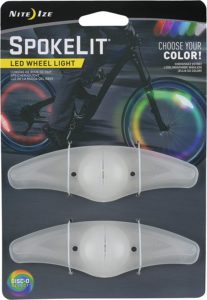 WHERE TO GET IT: Nite Ize Spokelit LED Bicycle Spoke Light, Visibility + Safety Bike Light, 2 Pack, Disc-O Select Choose-Your-Color LED
6. Portable Camp Light and Lantern
No matter where you walk across your campsite, a portable light lantern can help you avoid dark spaces that you're trying to see. Hang it, set it down, use it as mood lighting – it does it all!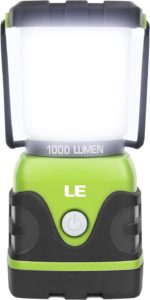 WHERE TO GET IT: LE LED Camping Lantern, Battery Powered LED with 1000LM, 4 Light Modes, Waterproof Tent Light, Perfect Lantern Flashlight for Hurricane, Emergency, Survival Kits, Hiking, Fishing, Home and More
7. Head Lamp
A night time MUST is to bring a headlamp as you venture out through the Burning Man city. Whether biking, walking, or explorin' around, a head lamp will help guide your path, and signal to others in the dark that you are present. PRO TIP: Multiple light modes can be better suited for different environments you find yourself in.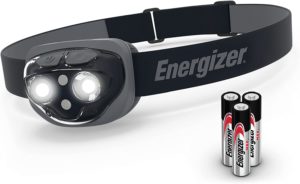 WHERE TO GET IT: ENERGIZER LED Headlamp Pro360, Rugged IPX4 Water Resistant Head Light, Ultra Bright Headlamps for Running, Camping, Outdoor, Storm Power Outage
8. Extra Batteries for Power
If you're not bringing a giant generator or charging powerbank lasting you through the full week, standard replacement batteries will keep your gadgets running just dandy! Check out the value pack that offers a multiple sizes.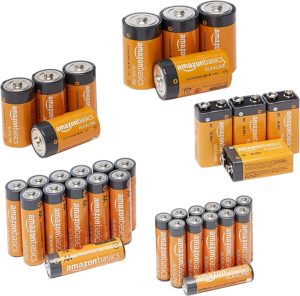 WHERE TO GET IT: Amazon Basics 36 Count Alkaline Battery Starter Pack – 12 AA + 12 AAA + 4 C + 4 D + 4 9Volt
9. Cooling Mist and Fan
Another one to keep your day cool – a lightweight and portable misting fan, this dual device won't disappoint. Keep yourself refreshed throughout those moments where you need a hydration break! PRO TIP: Offer some nice friendly spritz to your fellow desert dwellers too!

WHERE TO GET IT: O2COOL Deluxe Handheld Battery Powered Water Misting Fan
10. Cleaning Vinegar
If you're ready to clean off some of that playa dust off yourself, Burning Man friends recommend using cleaning vinegar lightly. PRO TIP: The vinegar helps neutralize the alkali dust, but use a small amount (1/4 vinegar & 3/4 water) in your mix.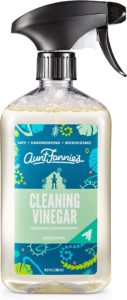 WHERE TO GET IT: Aunt Fannie's All Purpose Cleaning Vinegar 16.9 Ounces, Multipurpose Surface Spray Cleaner (Eucalyptus)
11. Outdoor Goggles
Protective eyewear is key when you're out in the playa. You never know when you may get caught in a dust storm or white out. Keep your eyes safe with comfortable UV goggles. PRO TIP: A clear pair is suggested for the night, and a dark pair for the daytime.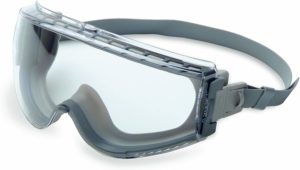 WHERE TO GET IT: Honeywell UVEX Stealth Safety Goggles with Clear Uvextreme Anti-Fog Lens, Gray Body & Neoprene Headband (S3960C), Universal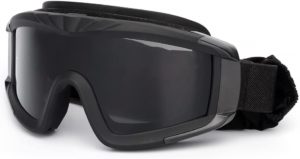 WHERE TO GET IT: SPOSUNE Outdoor Sports Airsoft Tactical Goggles with 3 Lens UV400 Impact resistance , Shooting Goggles for Men Women
12. Eco-friendly Sunscreen
Outside of Burning Man, Black Rock City is barren with nothing in sight. Which means, the playa can be a scorching desert land with temperatures up to 100°F+/37°C+. Lather up with protective sunblock daily, and reapply regularly to practice safe sun exposure, and for those who are allergic, opt for a mineral-based sunscreen alternative.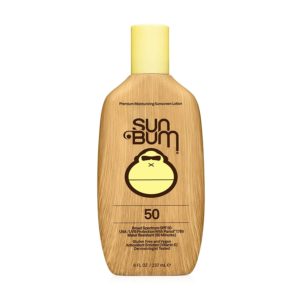 WHERE TO GET IT: Sun Bum Original SPF 50 Sunscreen Lotion | Vegan and Reef Friendly (Octinoxate & Oxybenzone Free) Broad Spectrum Moisturizing UVA/UVB Sunscreen with Vitamin E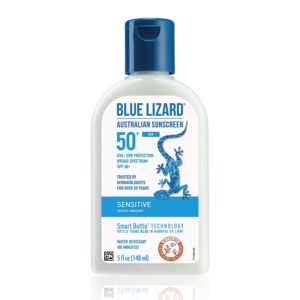 WHERE TO GET IT: BLUE LIZARD Sensitive Mineral Sunscreen with Zinc Oxide, SPF 50+, Water Resistant, UVA/UVB Protection with Smart Bottle Technology
13. Rolling Cooler
If you're bringing any perishable food or want to store food items in a cool place, be sure to BYOC – Bring Your Own Cooler. You can find a size that works for your food storage needs, but 50qt should suffice for the entire week, and may even be split between two campers if organized. Wheels give an ease of rolling than lugging it around.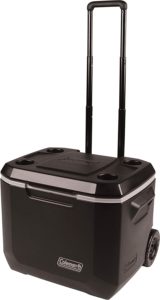 WHERE TO GET IT: Coleman Rolling Cooler | 50 Quart Xtreme 5 Day Cooler with Wheels | Wheeled Hard Cooler Keeps Ice Up to 5 Days
14. Glow Light Bands
A favorite glow item of ours is this pack of battery operated light bands – it can be used for multiple purposes, not just worn on your arm/legs. If you're need of some extra lighting, strap them them on to your bike or bag.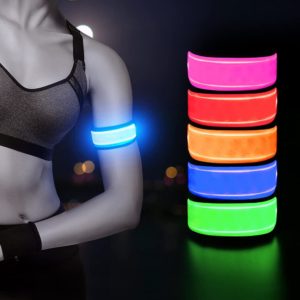 WHERE TO GET IT: Ezer Light Up LED Armbands for Running – 2 Pack Reflective Gear Flashing LED Sports Wristbands, Safety Lights Arm Bands for Cycling, Jogging, Walking
15. Assorted Zip Ties
PRO TIP: It may not seem like it, but these little guys are clutch AF. From tightening small pieces, to extending to something bigger, zip ties can connect into self-locking secure holds. Grab a pack with assorted sizes for your various needs.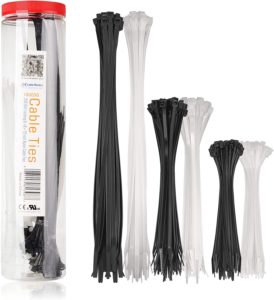 WHERE TO GET IT: Cable Matters 200-Pack Indoor and Outdoor 6, 8,12-Inch Self-Locking Nylon Zip Ties Assorted Sizes (Tie Wraps, Cable Ties, Zipties) in Black and White
16. UV Sun Umbrella
On days where the sun is just unbearable if your face, try a UV sun umbrella to provide some shade, and could be styled up. Bonus points if you can match the accessory to your outfit. 😉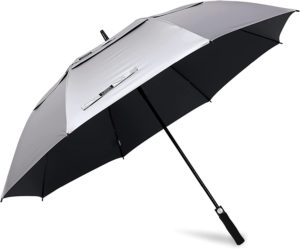 WHERE TO GET IT: G4Free 54/62/68 Inch UV Protection Golf Umbrella Auto Open Vented Double Canopy Oversize Extra Large Windproof Sun Rain Umbrellas
17. Hydration Backpack
As with any camping or music festival, hydration is of utmost important. If you want to carry a hydration pack with a water bladder, get one that has the utility and fits your playa style.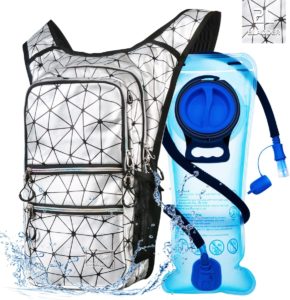 WHERE TO GET IT: Mothybot Hiking Hydration Pack Backpack with 2l Water Bladder, Hydration Backpack for Men Women|with 5 Pockets, Concealed Pockets On Back Great for Festivals, Raves, Hiking, Biking, Climbing, Running
18. Cleaning Baby Wipes
Not planning to shower at Burning Man? Baby wipes for cleaning yourself are the next best thing. While there isn't a standard number of wipes that people use, it's safer to plan for a larger pack than less. Multiple packs also recommended. PRO TIP: Consider the vinegar spray for added cleaning.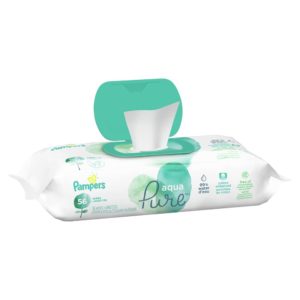 WHERE TO GET IT: Pampers Aqua Pure, Sensitive Water Baby Diaper Wipes
19. Lubricant Eye Drops
When that playa dust gets in your eyes, it ain't fun. Whether in the desert or out, these lubricant eye drops by Refresh are our favorite for eye cleansing relief. PRO TIP: To keep drops safe and fresh, get the individually contained single-use eye packets.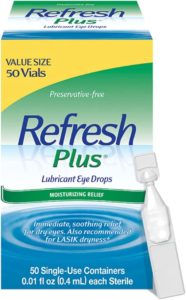 WHERE TO GET IT: Refresh Plus Lubricant Eye Drops, Preservative-Free, 0.01 Fl Oz Single-Use Containers
20. Tutu Skirt
If ya didn't know, Burning Man celebrates Tutu Tuesdays. Join the festivities with a fun tutu, of various colors, or one with lights so you can stay bright through the night! PRO TIP: Tutus are a unisex occasion.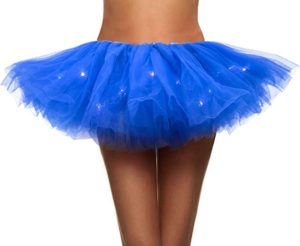 WHERE TO GET IT: Simplicity Women's Classic 5 Layered Tulle Tutu Skirt
21. Dust Mask
In dust we trust! But not necessary in our nostrils and respiratory system. Prior to covid, dust masks have always been an essential while roaming around the Burning Man playa. We recommend anything that helps with protecting you – basic or one with more features. PRO TIP: You can can more than one dust mask and alternate as you feel.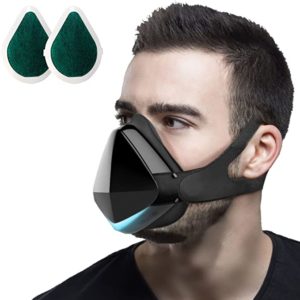 WHERE TO GET IT: Respirator Mask, HB Smart Electric Reusable Respirator with Fan, Portable Wearable USB Charging Air Purifying Mask, Unisex
22. Electrolyte IV Packets
Replenish yourself with electrolytes throughout the dry desert days and nights. After you've exhausted your energy, or sweat it all out, grab a variety pack of IV powder flavors, then stir it up for a refreshing gulp! PRO TIP: Great for sharing and reminding others as well.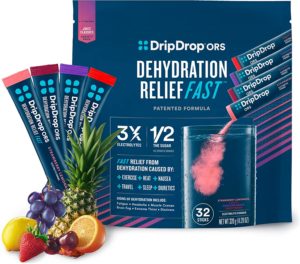 WHERE TO GET IT: DripDrop ORS Hydration – Electrolyte Powder Packets – Grape, Fruit Punch, Strawberry Lemonade, Cherry
23. Camping Tent
If haven't figured out your shelter for the playa, a quick and easy plan to get a classic camping tent. If you're staying alone, we recommend getting a slightly larger tent to feel comfortable and fit other belongings (e.g. bins, cooler, accessories, etc.) PRO TIP: A rain fly is critical to help shield your home from dust and sand getting inside.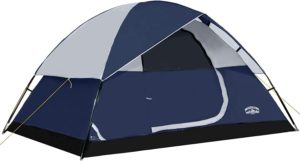 WHERE TO GET IT: Pacific Pass 4 Person Family Dome Tent with Removable Rain Fly, Easy Set Up for Camp Backpacking Hiking Outdoor, 108.3 x 82.7 x 59.8 inches
24. Granola, Protein, and Lara Bars
No time to eat a full meal? These nutrient-filled bars will do wonders to at least hold you down. Get a variety pack of granola bars, protein bars, Kind bars, Lara bars, and other snacks that are easy to carry on-the-go.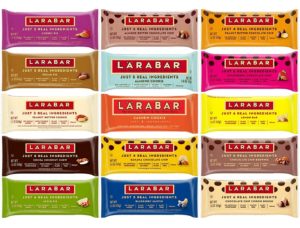 WHERE TO GET IT: Fruit & Nut Bars Variety Sampler Pack – Vegan, Gluten Free, Dairy Free, Kosher, and Non-GMO Bars
25. High-fidelity Earplugs
Last but not least, we want to ensure you thoroughly enjoy Burning Man and all the remarkable music that DJs and sound camps offer. Throw on some quality ear plugs and experience high-fidelity audio and feel good knowing your eardrums are protected. PRO TIP: You can also pop these in to help when sleeping.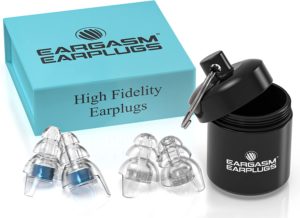 WHERE TO GET IT: Eargasm High Fidelity Earplugs for Concerts Musicians Motorcycles Noise Sensitivity Conditions and More
---