We can't believe it's that time of the year again! 2022 has seen a full-fledged return of music festivals across the globe 🌈🌎🎶 , and as we approach December coming to an end, we wonder – where has the year gone?! ⏱
This Dec. 30th and 31st, Insomniac's annual rave festival for the New Year's Eve – Countdown – known as the largest NYE celebration on the West Coast in the US, is coming back to NOS Event Center in San Bernardino, CA. The 2-day event features no shortage of EDM favorite DJs and artists:
Zedd, Galantis, Jauz, Virtual Riot, Ahee, Habstrakt, Jvna, James Hype, SIDEPIECE, Justin Martin, Yellow Claw, Deadmau5, and many more including b2b sets!
Countdown: New Year's Invasion 2022 is themed with "Rize of the Ravebotz" 🤖 – when this world meets another. With many places to discover at stages of Area 51, Indoor Galaxy, Nebula, Twilight Zone, Mothership, and Lazer Lagoon, who knows what other classified area you may find yourself in? ✨🛸🌌🪐
With end-of-the-year celebrations in order, we've created some stellar looks for you to ring in the new year. 🎉 If you plan to make the trip out to Countdown or any other notable New Year's event, we'd love to hear from you, and if you've rocked anything from our outfits! 🙌
---
SEXY INVADER BOT
Tis the night when you can join your human friends, and let out that sexy invader alien energy. 👽 Ready for blast off?
That extra glow is also recommended. 😉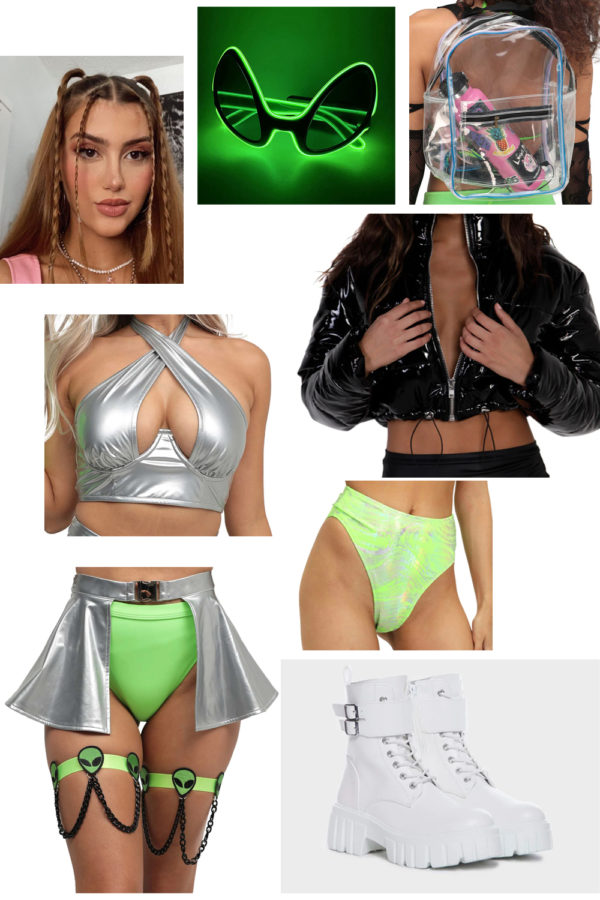 Where to get the look?
---
MEOW POWER
We all know kitty cats love lazersss ⚡️🚨💙 so why not step into the celebration in the spacejam! *MEOW* 😺 Comfort-approved.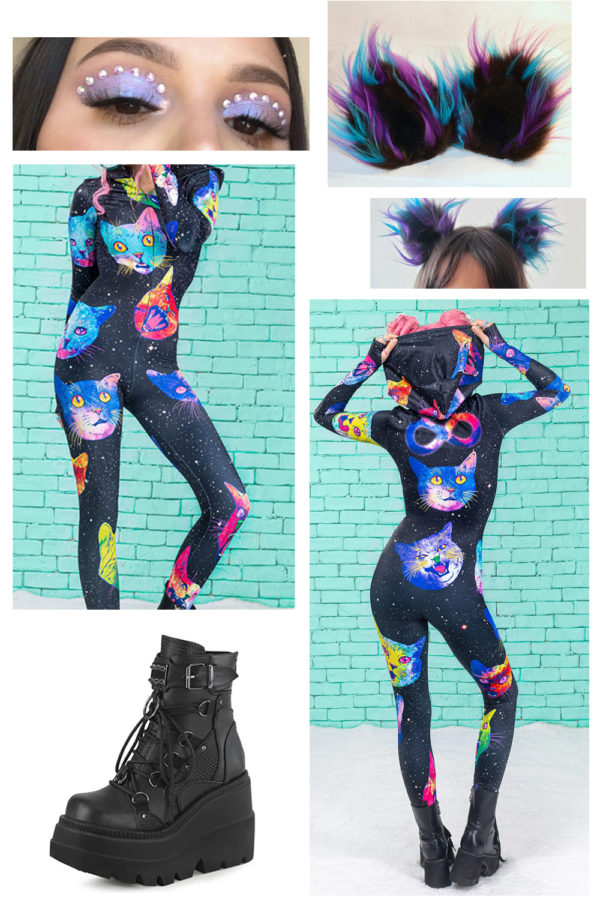 Where to get the look?
---
CELESTIAL GLITZ
While dancing into the night's sky, all that's made of stars 🌠, don't forget you're transcended glitz within the galaxy. 🎆 Shine bright and celebrate New Year's Eve with your disco light! ✨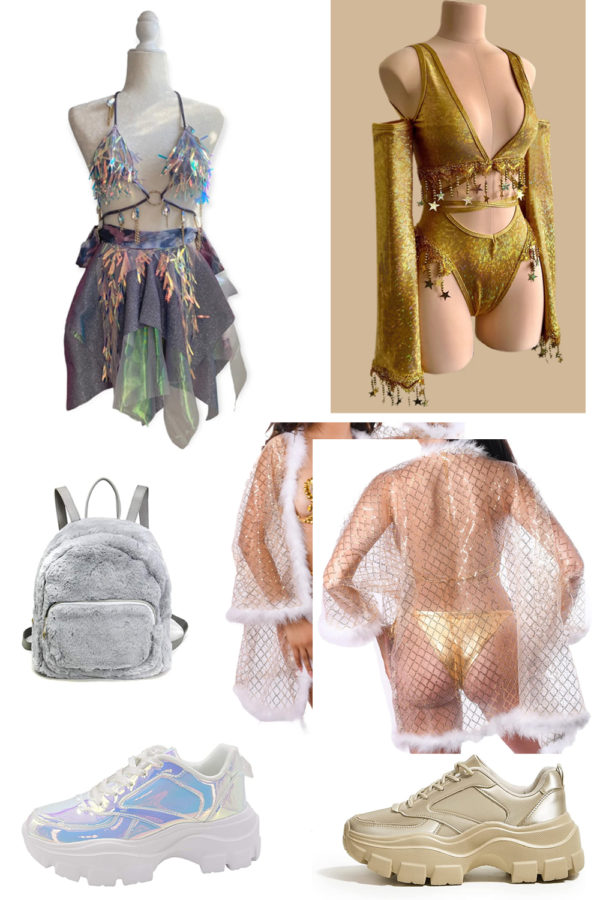 Where to get the look?
---