Known as one of the largest and longest-standing music festivals in the United States, Lollapalooza 2022 returns to Grant Park, Chicago, IL this summer! 🎉🌈🎶❇️ The annual music event will take place for four days from July 28-31. Nestled between Chicago's beautiful architectural skyline and the waters of Lake Michigan, Lollapolooza is set in a delightful park with great walkability! 🏙🌲⛲️🌳 With temperatures up to 90°F+/32°C+, attendees should come prepared with ample sunscreen and stay hydrated! 💦
The eclectic lineup of artists will be a treat for newbies and favorites going to the festival – 🎼 from hip-hop to alternative rock, heavy metal to pop, and electronic dance music, and more, Lollapalooza will take you through generations! Featured artists this year are aplenty, including:
Dua Lipa, Glass Animals, Metallica, Machine Gun Kelly, Liquid Stranger, Bob Moses, Green Day, Tinashe, James Hype, Big Sean, and more!
Gear up with these summer ready, comfortable, danceable looks! 👯‍♀️
---
HEARTLAND HAZEL
A little inspiration a la the midwest, also known as the "heartland" of the US. ❣️ With great taupe and fringe options paired with comfortable boots – or cowboy boots. 👢🤠 Captures the classic festival vibe where you'll fit right in.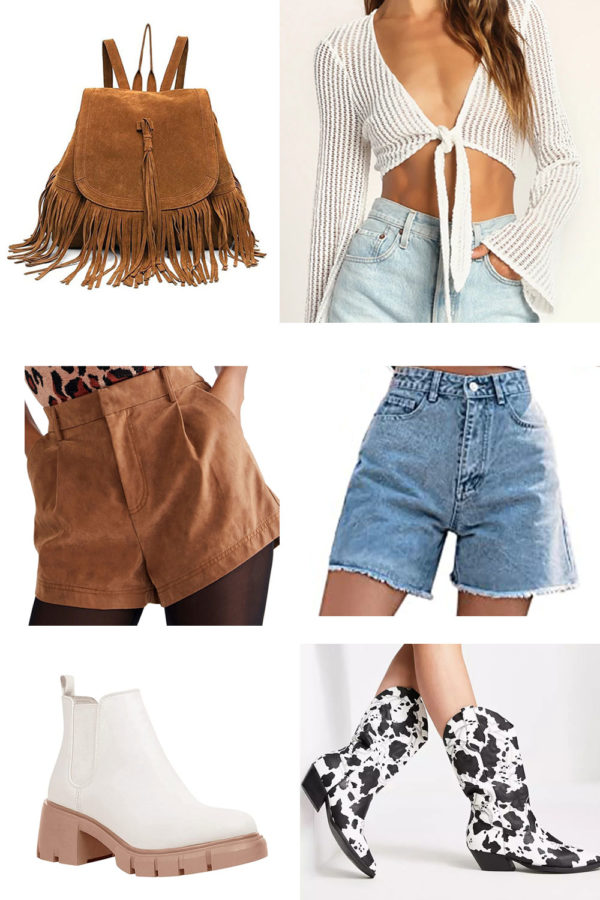 Where to get the look?
---
DUA LIPA INSPO
Want to channel a bit of the fabulous Dua Lipa, the popstar princess herself? 💁‍♀️ These pre-set outfit looks are easy to grab and get going, with a dash of color, sass, and danceable energy! 💃 Remixed with a simple festival hair do so you can rock out at Lollapalooza!🤘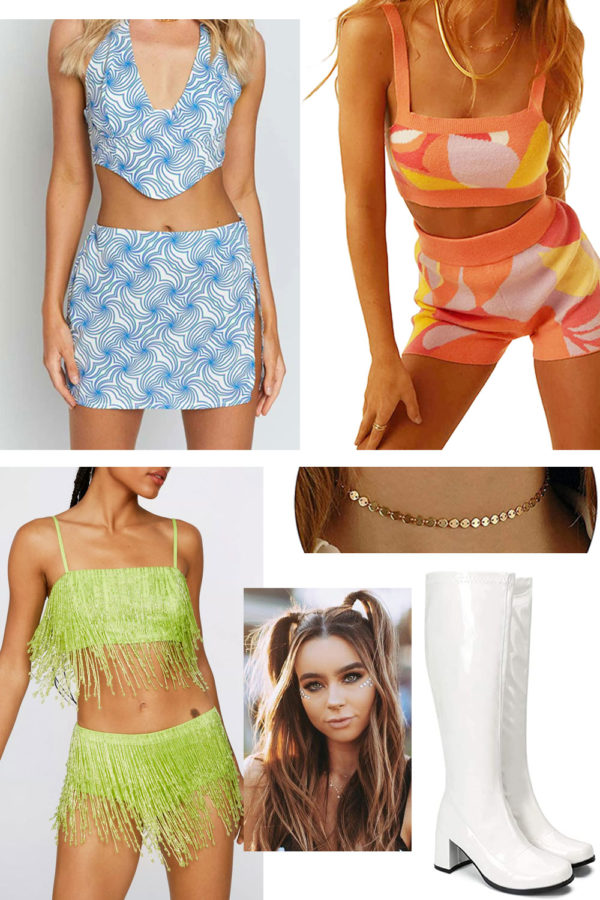 Where to get the look?
---
TEXTURED CHIC
Individual pieces that stand out on their own, but when you put them together?!.. they give you a beautiful textured ensemble! 🤌 From luxe to casual but still chic! 🕶💄 Be sure to jump into the pair of semi chunky sneakers to offer you bounce and support from stage to stage. 👟👟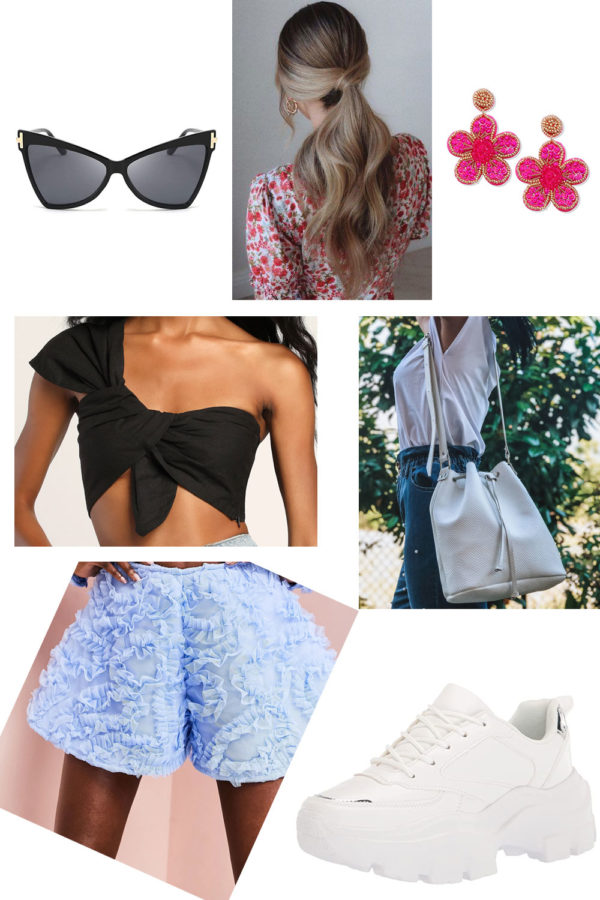 Where to get the look?
---