For guys who are looking for quick finds this Halloween 2022 season, check out our selects on what to wear, that are easy to grab and go! 🦕🐙🎃🎩👽🧑‍🚀🪖👹 We know it may be time consuming to plan out your outfit, so we've picked out some rave festival or Halloween party ready pieces, keeping it low-effort yet also have you standing out or fitting right in. 🎉
From a simple t-shirt or top, or frightful zombie tattoo stick-ons, and costume sets or accessories, we've provided many fun and silly fang-tastic options to get into the Halloween spirit! 👻
Halloween 2022 festivals and rave events, coming to a town near you!
Escape Halloween 2022 – San Bernardino, CA – Oct. 29-30, 2022
Supernatural Festival 2022 – Denver, CO – Oct. 29, 2022
Boo! Seattle 2022 – Seattle, WA – Oct. 28-29, 2022
Freaky Deaky 2022 – Portland, OR – Oct. 28-30, 2022
Freaky Deaky 2022 – Baytown, TX – Oct. 29-30, 2022
Necropolis 2022 – Chicago, IL – Oct. 29-30, 2022
Get Freaky 2022 – Salt Lake City, UT – Oct. 29-30, 2022
Terminal V Halloween 2022 – Edinburgh, Scotland – Oct. 29, 2022
Scream Edmondton 2022 – Edmondton, AB – Oct. 29, 2022
Halloween Carnival – Santa Cruz, CA – Oct. 31, 2022
Creep it real folks!
As a new startup blog, when you buy through affiliate links on our site, we may earn a commission at no cost to you.
---
HALLOWEEN FUN
So you want to get into the vibe of Halloween, but aren't looking to commit to a full costume or outfit?
Well, we've thrown together some standalone pieces to spice up your wardrobe, while keeping things sharp. These Halloween items will keep you looking festive like a treat!
Where to get it: Vintage Version Funny Hawaiian Horror Halloween Tropical Flower Beach Gift Casual Short Sleeve Button Shirt
Barbie Ken Tank Top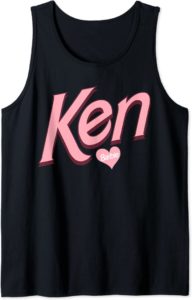 Where to get it: Barbie Valentines Ken Love Tank Top
LED Changing Face Mask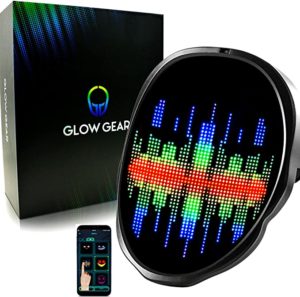 Where to get it: Face Transforming LED Mask – Electronic Changing Facial Cover with Bluetooth App, Programmable & Customizable Lighting Effect for Costume, Rave, Birthday Party, Music Festival, Halloween Costume
Dress Up Vest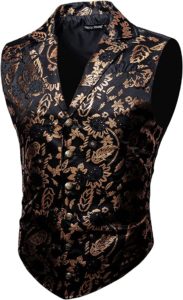 Where to get it: Barry.Wang Mens Paisley Victorian Suit Vest Tailored Collar Formal/Leisure Steampunk Gothic Waistcoat
Zombie Horror Tattoos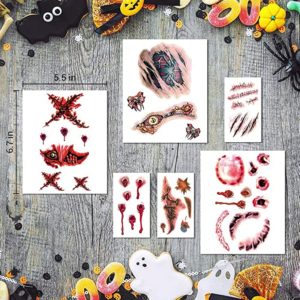 Where to get it: Zombie Makeup, 11 sheets Zombie Tattoos, Zombie Makeup Kit, Halloween Makeup Kit, Scar Tattoo, Fake Blood Makeup Fake Scars Cuts, Vampire Makeup, Healthy Makeup for Kids, 11 Sheets,67 pics Scars
---
COSTUME READY
Some people just love a man in a suit (or skirt).
So here's a few – dress these costumes up as you please, and keep the Halloween vibes alive!
Top Gun Maverick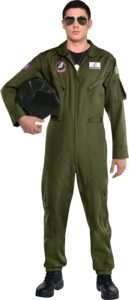 Where to get it: Party City Top Gun: Maverick Flight Costume for Men, Halloween, Olive Green, Standard Size, Jumpsuit with Zipper
Space Astronaut

Where to get it: EraSpooky Men's Astronaut Spaceman Costume
Where to get it: Dreamgirl Men's Hot Scottie Dress
80's Retro Star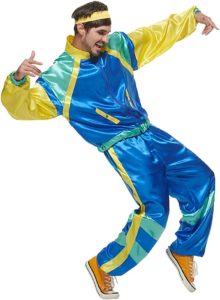 Where to get it: Eraspooky Men 80s Costume Retro Jacket Shell Suit Party Tracksuit
Where's Waldo?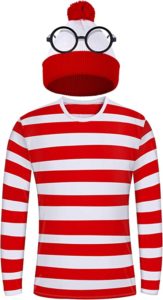 Where to get it: URATOT Adult Men Halloween Costume Sets Red and White Striped Tee Shirt Beanies with Nerd Glasses
---
TRICK OR TREAT YO'SELF
For the pranksters bringing laughs to party, it's time to trick or treat yo'self with some zany costume ideas!
Have a Happy Hallow-weenie good time! 🎃
Dinosaur Rider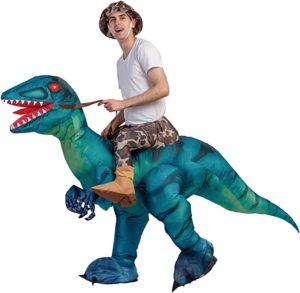 Where to get it: GOOSH Inflatable Costume for Adults, Halloween Costumes Men Women Green Dinosaur Rider, Blow Up Costume Unisex Godzilla Toy
Willy Wonky Chocolate Factory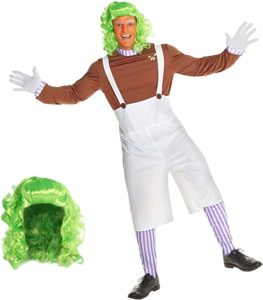 Where to get it: Mens Chocolate Factory Worker Costume Musical Inspired Quality Adult Outfit
Animal Face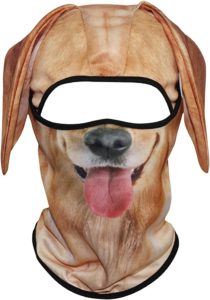 Where to get it: wtactful 3D Stand Ears Animal Balaclava Face Mask for Music Festivals, Raves, Ski, Halloween, Party Outdoor Activities
Octopus Hat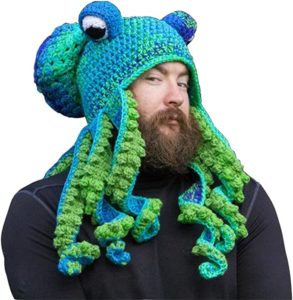 Where to get it: Cute Novelty Hats Funny Christmas Hat Cartoon Octopus Viking Beard Gift Hats (Octopus-Green)
Alien Onesie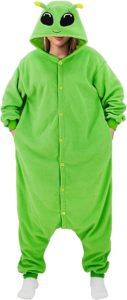 Where to get it: Adult Onesie Pajamas Party Cosplay Homewear Sleepwear Jumpsuit Outfit Costume for Women Men
---
Don't forget to check out our current list of festival inspo MEN'S SHOES HERE to go with your fits! 👟👟