It's officially Autumn 🍂, and we're trying something new 🎉 – there are simply SO many festivals every month, we've enjoyed covering our select festivals, providing you with inspo for some of our favorite events in the US! 🏙🎶🌳✨🌈 As there are a plethora of places to go and highlight, we are going to share some looks for the month, that can be taken as inspiration for any festival of the month of your choice! 🙌
Check 'em out, and know that they're not limited to!
OCTOBER FESTIVALS
Joshua Tree Festival 2022 – Oct. 6-9 – Joshua Tree, CA
Austin City Limits 2022 Oct. 7-9, Oct. 14-16 – Austin, TX
Dirtybird Campout 2022 – Oct. 7-9 – Waterford, CA
Goldrush Festival 2022 – Oct. 7-9 – Avondale, AZ
Amsterdam Dance Event – Oct. 19-23 – Amsterdam, Netherlands
Groove Cuise Cabo 2022 – Oct. 19-24 – Cabo San Lucas, Mexico
When We Were Young Festival 2022 – Oct. 22, 23, 29 – Las Vegas, NV
Time Warp 2022 – Oct. 28-29 – Mannheim, Germany
Escape Halloween – Oct. 28-29 – San Bernardino, CA
Boo! 2022 – Oct. 28-29 – Seattle, WA
Second Sky Festival 2022 – Oct. 29-30 – Oakland, CA
---
HEAT WAVE
Summer may be over, but that doesn't mean that you can't bring the heat to the next festival! 🔥 This firey set will keep you rockin' through the event! While you exude hotness, don't forget the hydration pack! 🎒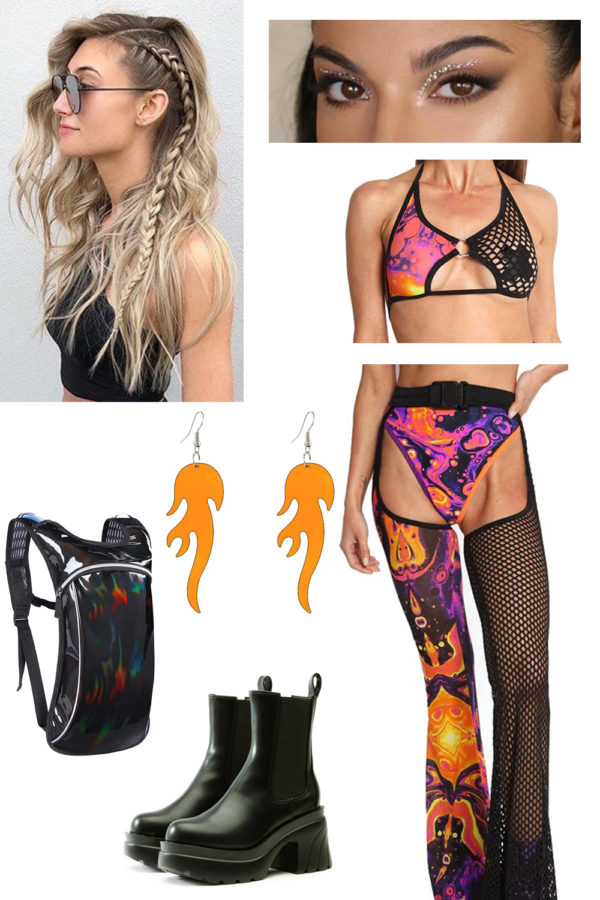 Where to get the look?
---
STUDDED ATTITUDE
Feeling a little moody? For those vibing to a dark set or just love wearing black, this oozes an alternative style 🖤. Layer up with various pieces. We've included some long sleeves if it gets chilly, but you'll still look glam with studded bam! 👊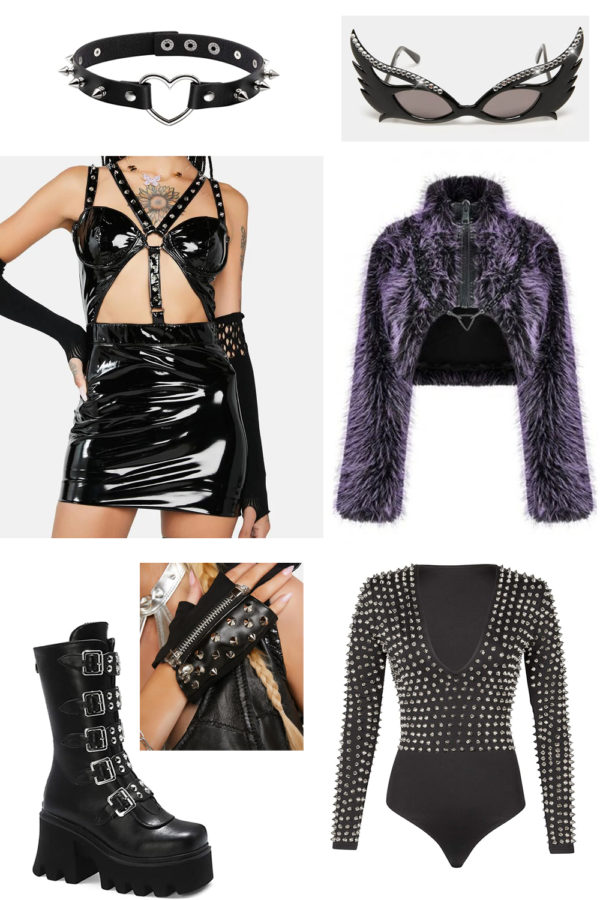 Where to get the look?
---
HALLOWEEN TIME
We can't have festival inspo in October without celebrating the season of Halloween! 👻 Here are some vivacious women's costumes that are easy to dress up with your look! Bonus idea: zombie-fy these looks! 😜🧟‍♀️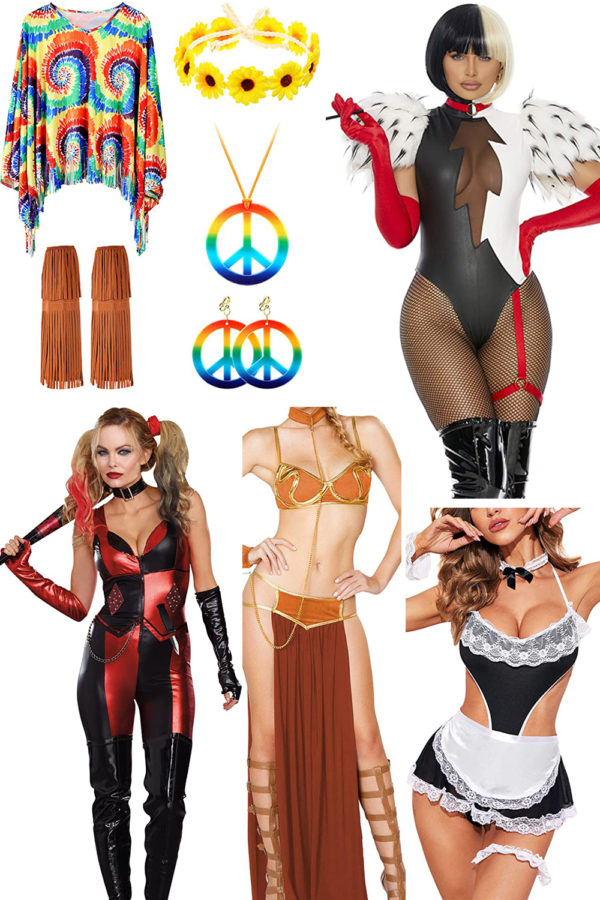 Where to get the look?
---